Book The Best Home Removals Service Today!
Moving to a new house or apartment that is yours to call is no less than a dream. We all wish to have that warm space to return to at one point in life. Moving can be adventurous, whether planning a new beginning or moving to the next chapter in your life. However, with this adventure comes a long list of challenges. One such challenge is moving all your precious possessions to their new abode.
Whether it is your beloved artworks, exquisite ceramics, or high-end furniture, you would not want them to suffer any damage. Hence, to ensure the safest delivery of your valuables and ease the relocation process, you can take advantage of services for home removals. Max Interstate Removalists experts can help you make a hassle-free home relocation. Book us now at 0450 606 563.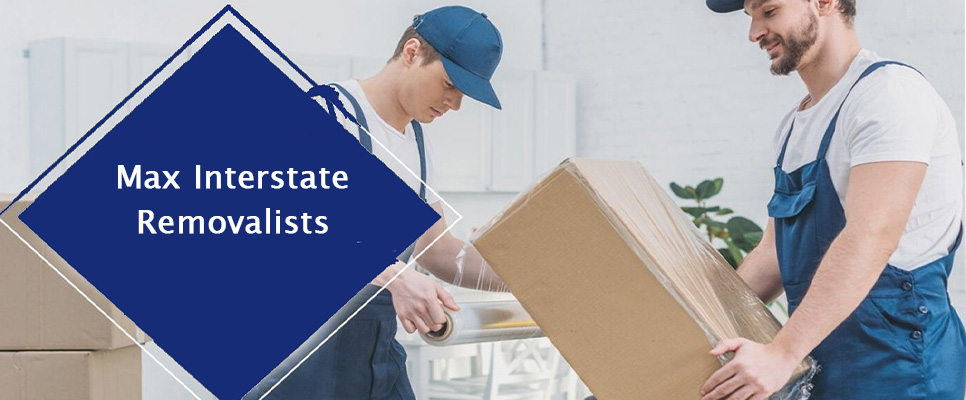 Fixed Prices For Ease Of House Removal
Today, numerous companies offer professional services for home removals. And these companies charge differently for their services. Therefore, choosing the services that provide a fair deal is essential. For example, you select an option that offers the best hourly rate. However, due to unfavourable situations, the moving costs can increase twofold. Further, some services may also charge an extra fee.
Thus, to avoid this, you can choose our services with flat rates or fixed prices. Flat rates ensure that the workers deliver your valuables faster, are more efficient, and are much more professional.
Staff With A Devoted Attitude
The services offered for home removals also come with a dedicated staff. With the finest moving trucks and a large group of removalists, the services promise to move all sizes of goods. The staff is professional and works 24 hours to fulfil their target. The workers are physically fit to safely move all sorts of items, from TVs to furniture.
Choose Your Next Home Move: Our Interstate Removalists Options
Available Insurance For Protecting Your Property
Relocating to a new residence is always exciting. Hiring professional movers is always the best option to ease the trouble of packing and moving. But there is always a chance of your prized possessions getting damaged by the movers. Thus, it is advisable to have insurance coverage for home removals.
Therefore, three varieties of insurance are available. These include public liability for when your property suffers damage, commercial insurance for when the carelessness of workers damages the goods, and workers' compensation for when they suffer an injury during the move. For extra protection, you can also choose transit insurance.
Top-rated And Trusted Company
Although several services offer the same facilities for house removals, what sets us apart is our standard delivery and diligent following of the established guidelines. To ensure the safety of your goods, we train our movers professionally.
Recognised as the best in the industry, we deliver the best performance relating to transporting goods, staff, and more. To fulfil the requirements, skilled mentors train our old and new workers to ensure outstanding services.
Fast And Flexible
To best fit your needs, the services for home removals are made available to you even at short notice. Regardless of where you live, our services will deliver to your needs as fast as possible. Even with a last-minute moving plan, we can provide you with workers on time. Further, the compilation of an inventory can be finished virtually in a matter of a few minutes.
There is a lot of excitement when you have a new home awaiting your presence. However, you can face challenges regarding relocating all your precious items. Often the size of household goods is enormous. And moving it on your own is not ideal. Thus, house removal services come as a great solution.
Frequently Asked Questions
The length of your home removal will depend on a range of factors, including the size of your move, the distance between your old and new home, and the specific services you require. Our company will provide you with an estimated timeline(3-6 hours) for your move based on your specific requirements.
Yes, we can provide a range of packing materials for your home removal, including boxes, bubble wrap, packing paper, and tape. We can also provide specialized packing materials for fragile and valuable items.
Yes, you can pack your belongings yourself for your home removal. However, we recommend using professional packing services to ensure the safe and efficient transport of your belongings.
Client Reviews
Reasonable Prices
I saw that the team had a great deal of expertise and knowledge. They were cautious with my furniture, wrapping it in padded coverings to ensure optimum and adequate protection. The delivery was punctual and went off without a hitch. I suggest that anyone looking for fast, safe furniture removal consider hiring this company; the prices are reasonable.
Outstanding Services
I had a set of antique furniture that I wanted to have moved, and my friend recommended this company. Not only did they move my furniture, but they also alleviated my worries. I couldn't have asked for a better deal at the price I got. The company's service was outstanding.
Safe And Secure
I contacted a furniture relocation company to help with the bulky furniture in our home. I was quoted a reasonable price and decided to go with them without considering any other options. I am so pleased that the team transported the furniture safely and securely to Sydney within the allocated timeframe without any issues.
Connect With Us Here