Remove Your Furniture With Interstate Furniture Removals
'Furniture removals', these words instantly bring a kind of worry to one's mind. This is because people are still stuck to old methods of moving furniture. But why is it so?
Moving has become as straightforward as travelling today because professional movers are there to pack and move your furniture safely. So, instead of being anxious and stressed over furniture removal, you must believe in the team of expert movers who will help you with interstate furniture removals.
Moving from one place to other can be exciting, so you must be excited about beginning a new phase in your life. You can rely on our team of professionals who have been doing this work for years, call now at 0450 606 563. They will plan, assess, pack, and move your furniture with an organised plan.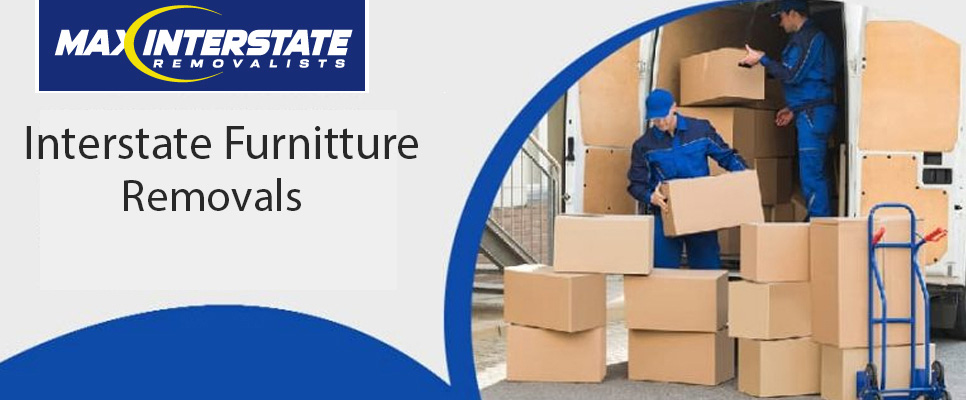 Furniture Removal Interstate
Where are you moving to? Don't worry; the experts at Max Interstate Removalist will help you with interstate furniture removals. Let us know about the moving locations.
These are some of the most common interstate furniture removal locations. You can connect with the team at the company and seek more information regarding the moving locations.
Know More About The Services
There are several furniture moving companies, but if you want to cherish a wide range of safety services, you can visit the website of Max Interstate Removalists. You can find services like furniture, residential, and commercial moving. Besides these, you also enjoy packing and unpacking, moving protection, and storage facilities if required.
Now you might be thinking about how the whole process works. Below, you can find a step-by-step guide for the same.
Booking: The first thing that you need to do is to book your interstate furniture removals service. While booking, you might have to enter essential details such as your name, phone number, address, email id, location, etc.
Assessment: Once you have made the booking, the movers try to assess everything, including location, time, price, etc. This step is followed to avoid any issues or inconveniences while moving your furniture from one place to other.
Packing: Professional packers and movers are sent to your location after booking and assessment. Then the process of packing begins with the best moving boxes and safety. Every delicate and other article is packed as per the requirement; you can even get customised boxes for safer moving.
Moving and unloading: When all the items are well packed, they are moved to your selected location. While moving, the safety of your items becomes the priority for the movers, so they try to ensure the same. After reaching the location, the team carefully unloads the furniture.
Above are a few basic steps that are followed during interstate furniture removal. You can also select extra services like unpacking at Max Interstate Removalists.
We Transport Like A Pro!
Now that you know the services in detail, you will be thinking about what's unique about us. So, at our company, professional movers try to ensure that you are not affected physically or mentally during the moving process. Our main aim is to let you enjoy your time and stay stress-free.
Peace of mind: Many become anxious about moving and interstate furniture removals. But with Max Interstate Removalists, you can enjoy your peace of mind rather than worrying about packing, moving, and unpacking your furniture.
Transparency: At our company, everything is transparent right from the beginning. Whether it's the service, time, or pricing, you can find an estimate of everything on the website. Nothing is hidden from you nor imposed because we believe in serving you with your requirement.
Wide range of services: On the company's website, you can find a wide range of services from which you can choose per your requirement. It can be furniture moving, piano moving, residential moving, packing, unpacking, or anything else; we are there for you 24*7.
Safe packing and moving: One primary reason that makes us a pro mover is safe packing and moving. The safety of your valuables is our priority, so while packing, we choose appropriate moving boxes for clothing, delicate items, and other stuff. Not only this but moving from your pickup to the delivery location is also done with complete safety.
Free consultation: If you are looking forward to a consultation before booking us, you can connect with us without any hesitation. We don't charge anything for briefing you and giving you an idea about our work. So, if you need clarification regarding interstate furniture removal services, don't be and connect with our team of experts.
Why Choose Us?
Max Interstate Removalists are always there to help you with your moving needs. Several customers trust us, and the reason behind that is we have a team that is experienced and skilled in moving your furniture. Not only this, but we are available 24*7 at your service with our flexible and customisable services.
Below you can find some significant points, why you must choose us for interstate furniture removal services.
Reliable packaging
Safe and secure move
Unbreakable trust
Easy tracking
Affordable services
Professional
On-time delivery
Max Interstate Removalists can help in relocating your goods safely. The company offers the best affordable services, and certified movers do the whole process. Experts are available every day and 24 hours at your service to help you pack and move your furniture. So, whether you have to move from Brisbane to Canberra, Melbourne to Sydney, or anywhere else, the movers will help you with the best interstate furniture removal services.
Frequently Asked Questions
The length of time it takes to complete a furniture removal depends on a variety of factors, including the size of your move, the distance between your current location and your destination, and any additional services you require. We work closely with our clients to develop a customized timeline between 3-6 hours for their move based on their specific needs and requirements.
If your belongings are damaged during transit, we offer comprehensive insurance coverage to protect your furniture cost. Our team will work closely with you to assess the damage and develop a plan to recover any items that were damaged during the move.
We pride ourselves on providing our clients with personalized, professional, and reliable furniture removal services. Our team of experienced professionals is dedicated to ensuring that your move is stress-free and seamless from start to finish. We also offer competitive rates, comprehensive insurance coverage, and a range of additional services to meet your specific needs and requirements.
Client Reviews
Reasonable Prices
I saw that the team had a great deal of expertise and knowledge. They were cautious with my furniture, wrapping it in padded coverings to ensure optimum and adequate protection. The delivery was punctual and went off without a hitch. I suggest that anyone looking for fast, safe furniture removal consider hiring this company; the prices are reasonable.
Outstanding Services
I had a set of antique furniture that I wanted to have moved, and my friend recommended this company. Not only did they move my furniture, but they also alleviated my worries. I couldn't have asked for a better deal at the price I got. The company's service was outstanding.
Safe And Secure
I contacted a furniture relocation company to help with the bulky furniture in our home. I was quoted a reasonable price and decided to go with them without considering any other options. I am so pleased that the team transported the furniture safely and securely to Sydney within the allocated timeframe without any issues.
Connect With Us Here