Are you planning to move abroad for some time? Or are you temporarily staying in a place while you relocate? Amid all the excitement, the dread of keeping all your precious valuables secure never goes away. Regardless of the reason you are looking forward to moving, in your absence, we understand your need to know that your belongings are safe from damage.
Hence, you must consider storage services. Max Interstate Removalists versatile services promise to fit your convenience and are trustworthy. Using storage facilities enables you to enjoy your time away stress-free. Contact us today at 0450 606 563 for safe and secure storage services in Australia.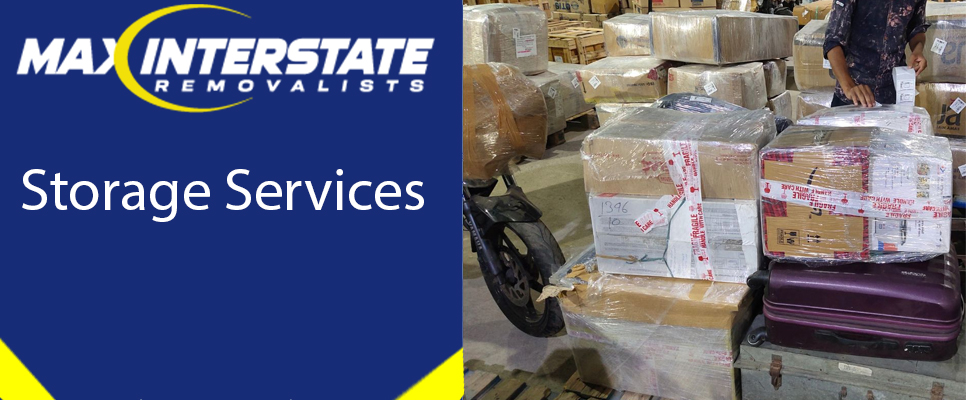 Storage Solutions
There are various solutions that we deliver to cater to your storage needs.
Solutions For Household Goods
Are you stuck in a situation where you need to move out of your current residence, but the next place is not immediately available for the move-in? Hence, household storage services can be beneficial. These services will catalogue each item and label them carefully. The said services will deliver the required items to your address if you are overseas.
Solutions With Modularized Storage
Our storage services are unique. The purpose of these services is to deliver facilities of the highest standard. Therefore, the provided facilities for storage are safe, clean and pest-free. As a consequence, they offer specially designed containers for storage. Further, modern security systems protect these modules. Hence, you can be sure about the security of your items.
Solutions With Climate-Control Services
If you have visited your residence after an extended period, you might have found your belongings in a spoiled state. The irreversible damages are a result of changes in temperature and humidity. Opting for storage services with climate-control vaults will protect your valuables from damage. You can effectively use these services, whether it is the books you love dearly or the precious artefacts.
Mobile Self-Storage Solution
Mobile self-storage is ideal if you are looking for a cost-effective and better solution for storing your items. Whether you want to relocate residential items, such as furniture, or commercial goods, you can choose these storage services.
Moving is a hassle when you have numerous valuables which you must stay on. Therefore, you can use the several services available for storing your items safely and securely. These services ensure that your items are protected from any harm and stored safely in your absence.
Choose Your Next Move With Max Interstate Removalists Options
Frequently Asked Questions
You can access your items by scheduling an appointment with our storage facility staff. We will escort you to your storage unit and allow you to retrieve your items. Please note that there may be restrictions on when you can access your storage unit.
You can store a wide variety of items with us, including furniture, appliances, clothing, electronics, and more. However, there are some items that we do not allow in our storage facilities, such as hazardous materials and live plants.
Before storing your items with us, we recommend that you clean and dry them thoroughly. You should also wrap delicate items in packing paper or bubble wrap, and use sturdy boxes for storage. Our team can provide you with packing materials and tips for packing your items.
Client Reviews
Reasonable Prices
I saw that the team had a great deal of expertise and knowledge. They were cautious with my furniture, wrapping it in padded coverings to ensure optimum and adequate protection. The delivery was punctual and went off without a hitch. I suggest that anyone looking for fast, safe furniture removal consider hiring this company; the prices are reasonable.
Outstanding Services
I had a set of antique furniture that I wanted to have moved, and my friend recommended this company. Not only did they move my furniture, but they also alleviated my worries. I couldn't have asked for a better deal at the price I got. The company's service was outstanding.
Safe And Secure
I contacted a furniture relocation company to help with the bulky furniture in our home. I was quoted a reasonable price and decided to go with them without considering any other options. I am so pleased that the team transported the furniture safely and securely to Sydney within the allocated timeframe without any issues.
Connect With Us Here