Your safe moving needs can be fulfilled at Max Interstate Removalists. With advanced and specially designed moving boxes, the expert movers make packing and delivery much more convenient.
There are different types of boxes available with removalists. Those boxes include treasure-pak, multi-pak, flexi art-pak, LCD plasma-pak, readers-pak, fashion-pak, bottle-pak, shade-pak, TV & Computer-pak, and others.
Moving boxes will keep your clothes wrinkle-free and protect your framed pictures and other fragile and delicate items. Every box is unique and has its importance while packing and moving. Not only this, but at Max Interstate Removalists, you can also find customised crates made on the order of clients. Call us now at 0450 606 563 for high-quality moving and packing boxes service.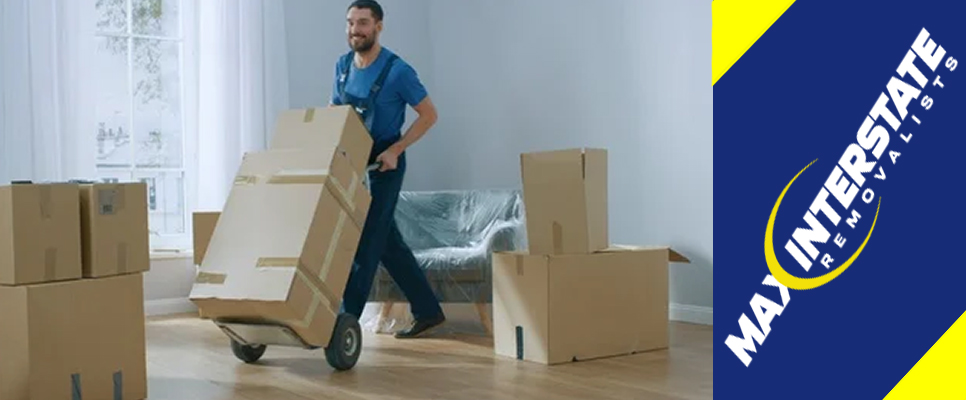 Perks Of Choosing Max Interstate Removalist's Moving Boxes
Moving is a big task; to ensure safety, you must choose Max Interstate Removalist's moving boxes. Now you might be thinking, what's so special about their boxes? So, the following are a few points for the same.
Your valuable items are moved with care.
Your valuable items are moved with trust.
Your valuable items are moved safely.
Your valuable items are moved hassle-free.
So, choose the best moving boxes per your requirement and enjoy moving.
Choose Your Next Move With Max Interstate Removalists Options
Frequently Asked Questions
We offer a variety of moving boxes, including small, medium, and large boxes for household items, as well as specialized boxes for fragile items, such as dishes, glassware, and electronics. We also offer wardrobe boxes for hanging clothes and heavy-duty boxes for bulky items like books and kitchen appliances.
We can help you determine how many boxes you will need based on the size of your home and the number of items you plan to move. Our team of experts can also help you choose the right size and type of boxes for your belongings to ensure a safe and secure move.
The cost of moving boxes and removal services varies depending on the size and scope of the move. Basic Removal Services- $800-$1,050, Packing- $225-$275, Packing Materials-$0-$150, Disassembly & Reassembly-$100-$200. Our team can provide you with a customized quote based on your specific needs and budget.
Client Reviews
Reasonable Prices
I saw that the team had a great deal of expertise and knowledge. They were cautious with my furniture, wrapping it in padded coverings to ensure optimum and adequate protection. The delivery was punctual and went off without a hitch. I suggest that anyone looking for fast, safe furniture removal consider hiring this company; the prices are reasonable.
Outstanding Services
I had a set of antique furniture that I wanted to have moved, and my friend recommended this company. Not only did they move my furniture, but they also alleviated my worries. I couldn't have asked for a better deal at the price I got. The company's service was outstanding.
Safe And Secure
I contacted a furniture relocation company to help with the bulky furniture in our home. I was quoted a reasonable price and decided to go with them without considering any other options. I am so pleased that the team transported the furniture safely and securely to Sydney within the allocated timeframe without any issues.
Connect With Us Here