Piano Removals: Let Experts Do It!
Do you own a Piano, and now at the time of moving, you are worried about piano removals? Don't worry; experts around you are well aware of handling and moving your piano.
A piano is an instrument that weighs more than hundreds of kilograms; in the case of a grand piano, it may weigh nearly 400 kilograms as well. Imagine, moving a piano can be a big task for you and the movers. But if you choose expert movers like Max Interstate Removalists, the whole procedure can take place smoothly.
Expert movers are physically and mentally fit; thus, they use the proper technique to move your piano with care. This piano removals service expert tries to ensure that no damage is caused to walls, floors, or any other area. Schedule your hassle-free piano removal today at 0450 606 563 and let us handle the heavy lifting!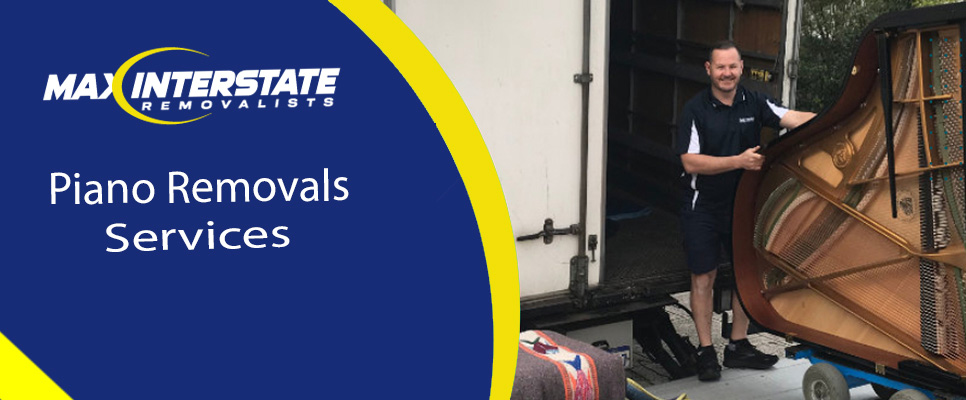 Move The Piano And Everything Else That You Want To
Do you think Max Interstate Removalists can only help you with piano removals? No, the company can also help you with other moving services.
The company serves a wide range of services like residential, furniture, commercial, and others. You can seek hassle-free services for packaging and unpacking, moving protection, and storage facility.
You can connect with the company's expert through the website or other contact information for any moving needs. So, if you are looking forward to easy tracking, flexibility and affordable, safe and secure move, and on-time delivery, then you can schedule your required services.
To seek services from the best piano removalists for piano removal, you need to enter essential details on the website, such as name, address, email, phone number, pickup, and delivery point. Once you book the service, the movers will assess, plan, and move.
Choose Your Next Piano Move: Our Interstate Removalists Options
Frequently Asked Questions
To book the piano removals service provided by Max Interstate Removalists, simply contact us via phone or email. Our team will be happy to provide you with all the information you need and help you book your move.
Yes, we offer a range of additional services as part of our piano removals service, including piano tuning and restoration, piano storage, and piano disposal. Our team will work with you to customize your move based on your specific needs and requirements.
If there is a delay in the piano removal service, our team will keep you informed and work with you to resolve any issues. We will do everything we can to ensure that your piano is moved safely, securely, and efficiently.
Client Reviews
Reasonable Prices
I saw that the team had a great deal of expertise and knowledge. They were cautious with my furniture, wrapping it in padded coverings to ensure optimum and adequate protection. The delivery was punctual and went off without a hitch. I suggest that anyone looking for fast, safe furniture removal consider hiring this company; the prices are reasonable.
Outstanding Services
I had a set of antique furniture that I wanted to have moved, and my friend recommended this company. Not only did they move my furniture, but they also alleviated my worries. I couldn't have asked for a better deal at the price I got. The company's service was outstanding.
Safe And Secure
I contacted a furniture relocation company to help with the bulky furniture in our home. I was quoted a reasonable price and decided to go with them without considering any other options. I am so pleased that the team transported the furniture safely and securely to Sydney within the allocated timeframe without any issues.
Connect With Us Here