Packing for a storage unit requires some careful planning and organization to make sure that your items are protected and easy to access when you need them. Whether you're storing seasonal items, extra furniture, or simply decluttering your home, here are some tips to help you pack your storage unit like a pro.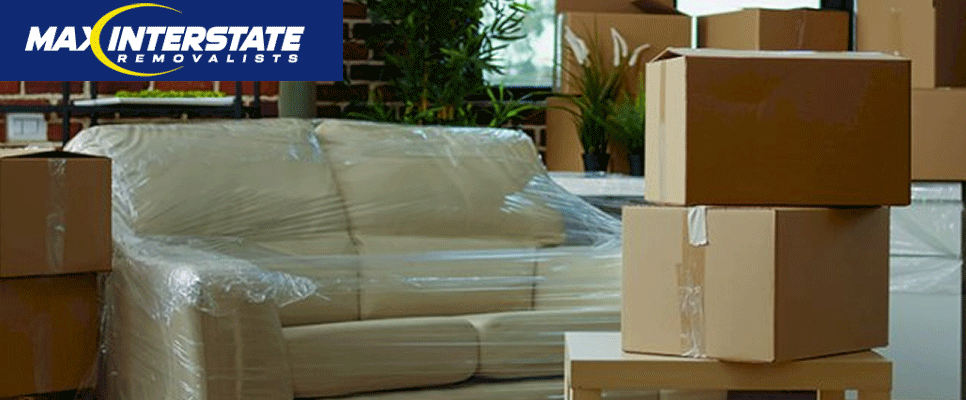 Some tips to help you pack your storage unit like a pro:
Choose the Right Size Unit
Before you start packing, it's important to choose the right size storage unit for your needs. Consider the items you want to store, how often you plan to access them, and the size of your vehicle for transporting items to the unit. A good rule of thumb is to choose a unit that is slightly larger than what you think you need to allow for some extra space for easy access and maneuvering.
Clean and Protect Your Items
Make sure that your items are clean and dry before you store them. This will help prevent any damage from moisture or mildew. You may also want to wrap delicate items in bubble wrap or other protective materials to prevent scratches or dings.
Use Good Quality Boxes and Packing Materials
Invest in good quality moving boxes, packing paper, and bubble wrap to properly protect your items. Make sure the boxes are sturdy and able to support the weight of the items you're storing. Label each box with a detailed description of its contents and the room it came from, making it easier to find what you're looking for later on.
Disassemble Furniture and Large Items
Take apart furniture and large items, like bed frames and bookshelves, to make them easier to move and store. This will also help you maximize your storage space. Be sure to label each piece and keep all hardware in labelled bags to make reassembling easier later on.
Store Heavy Items on the Bottom
When packing your unit, place heavy items, such as boxes of books or large furniture pieces, on the bottom. This will help prevent damage to lighter items and make it easier to access the items you need.
Utilize Vertical Space
Maximize your storage space by utilizing the vertical space in your unit. Place lighter items on top of heavier ones and use shelves or pallets to create extra space. If you're storing furniture, consider storing chairs on their sides and stacking boxes on top.
Leave a Walkway
Leave a walkway down the centre of your unit to make it easier to access your items. This will also help prevent damage to your items and prevent tripping hazards.
Use Climate-Controlled Units for Sensitive Items
If you're storing items that are sensitive to temperature and humidity, such as electronics or family heirlooms, consider using a climate-controlled unit. This will help protect your items from damage and ensure they're in good condition when you need them.
In conclusion, packing a storage unit takes a little bit of time and effort, but it's worth it to keep your items safe and protected. Use these tips to help you pack your storage unit like a pro and make sure your items are in good condition when you need them.
How Can Professionals Help You In Packing For A Storage Unit?
Professionals can help you in packing for a storage unit by providing a range of packing services, including:
Assessment: A professional mover will assess the items you need to store, and the size of the unit you need, and will help you determine the best packing methods for your belongings.
Packing Materials: They can supply you with the necessary packing materials, such as boxes, bubble wrap, and packing tape, ensuring that your items are protected during storage.
Organization: Professionals can help you organize your items in the storage unit, maximizing space and ensuring that items are easily accessible when needed.
Loading: They can assist in loading and unloading your belongings into the storage unit, reducing the risk of injury and damage to your items.
Insurance: Some moving companies offer insurance for items stored in their units, giving you peace of mind that your belongings are protected.
By using professional services for packing your storage unit, you can ensure that your items are stored safely and securely, reducing the risk of damage and making it easier to retrieve your items when needed.
Book Professionals Now
Hiring professionals for moving services can be a smart choice for a smooth and stress-free moving experience. Professional movers have the expertise, equipment, and manpower to safely transport your belongings to your new location. They can also handle the packing and unpacking of your items, which can save you time and effort. Furthermore, professional moving companies typically have insurance coverage, which can provide peace of mind knowing that your belongings are protected during the move. By hiring professionals, you can avoid the physical strain and potential damage that can come with DIY moving, making it a wise investment in the long run.
If you're looking for the best moving services from Melbourne To Sydney, consider hiring our professional removalists at Max Interstate Removalists. Their team of experienced movers are equipped with the knowledge and tools needed to handle any type of move, big or small. They take great pride in providing top-notch services and ensuring their clients have a seamless moving experience. Whether you're moving across town or across the country, they'll take care of every detail so you can relax and enjoy your new home. With Max Interstate Removalists, you can expect a stress-free move, efficient packing and unpacking, and reliable transportation of your belongings. Contact them at 0450 606 563 today to get started!