House moving can be a stressful and overwhelming experience, but it doesn't have to be. By following a few simple tips, you can make the process a lot smoother and more manageable. Whether you're moving for the first time or the tenth, these tips will help ensure that your move goes as smoothly as possible.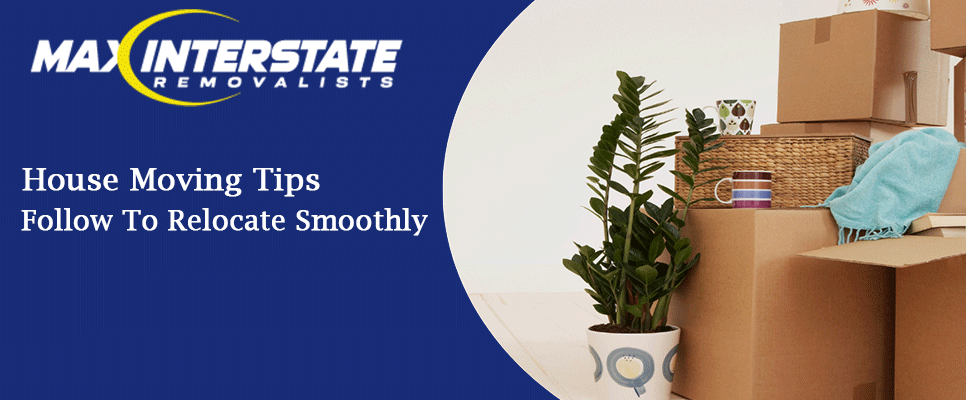 Tips To Ensure That You Move Smoothly And Stress-Free
Plan Ahead
The key to a successful move is planning. Start by making a list of all the things you need to do before, during, and after the move. This list should include tasks such as booking a house moving service, purchasing packing supplies, and arranging utility connections. Give yourself plenty of time to complete these tasks so that you don't end up feeling rushed or stressed.
Declutter
Moving house is the perfect opportunity to get rid of items that you no longer need or want. Decluttering can save you time and money during the moving process and make it easier to settle into your new home. Start by going through each room in your current home and making a pile of items you want to keep, donate, or throw away.
Choose The Right Moving Company
Choosing the right moving company is crucial to a successful move. Research different companies, compare their services and prices, and check for reviews and ratings. When you find a company you're interested in, be sure to ask about their insurance coverage, what their packing process is like, and if they have experience with your type of move.
Reputation: Check the company's reputation by reading reviews and testimonials from previous customers.
Experience: Look for a company with experience in handling moves similar to yours, both in terms of distance and type of property.
Insurance: Ensure that the company offers adequate insurance coverage for your belongings during the move.
Pricing: Get quotes from multiple companies and compare prices, but also keep in mind that the lowest price may not always be the best option.
Services offered: Consider what services the company offers, such as packing, unpacking, and storage solutions.
Availability: Make sure the company is available on the date you need them and has the resources to handle your move.
Communication: Look for a company that communicates clearly and is transparent about its processes and procedures.
Professionalism: Check if the company is professional and reliable and if their employees are trained and respectful.
Flexibility: Consider a company that is flexible and willing to accommodate any special requests or needs you may have.
Licensing and certification: Verify that the company is licensed and certified to operate as a removal company in your area.
Pack Smart
Packing can be one of the most time-consuming and tedious parts of the moving process. To make it easier, start by packing items you won't need right away, such as seasonal clothing and items in storage. Label moving boxes clearly, and keep an inventory of what's inside each box. This will make it easier to find what you need when you arrive at your new home.
Make a packing plan and timeline: Create a list of all items you need to pack and prioritize items based on their use and importance. Give yourself enough time to pack, and avoid leaving everything to the last minute.
Gather packing materials: You will need boxes, packing tape, bubble wrap, markers, and other materials. Try to reuse or recycle boxes, and consider using smaller boxes for heavier items to make them easier to handle.
Pack room by room: Start with items you use the least and work your way to the most frequently used items. Label each box with the contents and the room it belongs to.
Protect fragile items: Wrap delicate items such as dishes, glassware, and vases in bubble wrap or packing paper. Pack heavier items on the bottom and lighter items on top to prevent crushing.
Consider leaving some items behind: Consider selling, donating, or disposing of items you no longer need or use. This will save you time and money on packing and moving.
Pack an essentials box: Pack a box of items you will need immediately upon arrival at your new home such as toiletries, bedding, a change of clothes, and a basic tool kit.
Take Care Of Utilities And Services
Before you move, arrange to have your utilities and services disconnected at your old home and connected at your new home. This includes electricity, gas, water, internet, and phone services. Be sure to also update your mailing address with the post office and any other important contacts.
Stay Organized
Having a clear plan and staying organized can help reduce stress and make the moving process a lot easier. Keep all of your important documents and information in a single place, and make sure you have everything you need for the move with you. This includes keys, documents, and a list of important phone numbers.
Take Time To Settle In
Finally, once you've arrived at your new home, take the time to settle in. Unpack your belongings, arrange your furniture, and make your new home feel like your own. Give yourself time to adjust to your new surroundings and get used to your new neighbourhood.
Book Professionals
Moving house can be a stressful and time-consuming process, but it doesn't have to be. By choosing the right removalist company, you can make the process a lot smoother and more manageable. If you're looking for the best Melbourne to Brisbane Removalist, look no further than Max Interstate Removalists.
Max Interstate Removalists offers a range of removalist services, including packing and unpacking, storage solutions, and special handling for fragile items. The company's team of experts is trained to handle all types of moves, ensuring that your belongings are treated with care and respect. And with comprehensive insurance coverage, you can rest assured that your belongings are protected during the move. Call on 0450 606 563 and get your service booked.