House Moving Checklist: A Guide to a Stress-Free Move
Moving to a new house can be an exciting yet overwhelming experience. With so many tasks to handle, it can be easy to forget important items or details. That's why having a house moving checklist is crucial for a successful and stress-free move. This comprehensive guide will help you stay organized and ensure you have everything covered.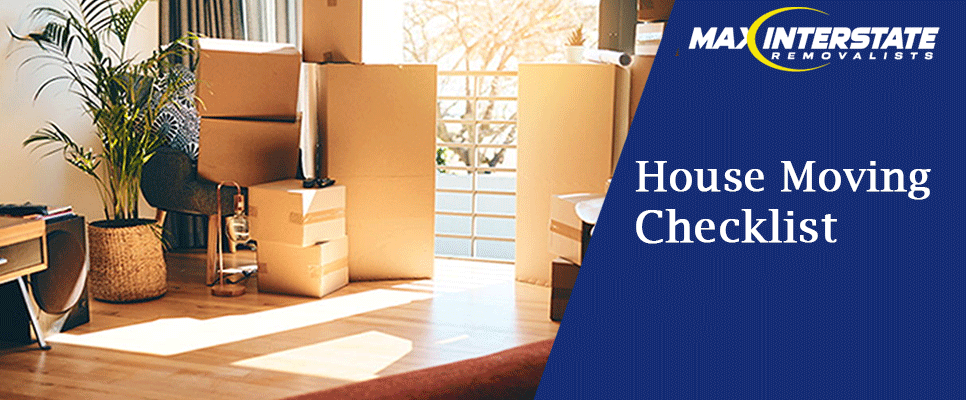 8-12 Weeks Before Moving
Research moving companies: Start by researching local moving companies and get quotes from several companies to compare prices and services.
Declutter: Begin decluttering your home by getting rid of items you no longer need or want. Consider having a garage sale or donating items to a local charity.
Create a budget: Make a budget for your move, including costs for the movers, packing materials, and any other expenses.
Notify your utilities: Contact your current utility providers and schedule the disconnection and reconnection of services at your new home.
Update your address: Notify the post office of your move and change your address for all your bills and subscriptions.
Arrange for time off work: If necessary, schedule time off work for the day of your move.
4-6 Weeks Before Moving
Pack non-essential items: Start packing non-essential items such as books, decorative items, and items in storage.
Label boxes: Label all moving boxes clearly with the room they belong in and a description of the contents.
Arrange for parking: If necessary, arrange for parking for the moving truck at both your current and new home.
1-2 Weeks Before Moving
Pack essentials: Pack a box of essentials such as bed linens, toiletries, and a change of clothes to take with you on a moving day.
Confirm with movers: Confirm the details of your move with the movers, including the date, time, and location.
Disconnect appliances: Disconnect and defrost refrigerators and freezers, and drain water from washing machines and dishwashers.
Pack electronics: Pack electronics such as televisions, computers, and speakers.
Moving Day
Pack the car: Pack your car with items you need for the first night in your new home.
Supervise movers: Supervise the movers to ensure all items are being packed and loaded properly.
Check for items left behind: Check all rooms and closets to ensure nothing is left behind.
Inspect new home: Inspect your new home before the movers unload to ensure everything is in good condition.
Unpack essentials: Unpack essentials such as bed linens and toiletries so you can have a comfortable first night in your new home.
After Moving
Unpack boxes: Start unpacking boxes and putting things away in their new home.
Notify friends and family: Notify friends and family of your new address and phone number.
Register with local services: Register with local services such as schools, doctors, and the post office.
Update licenses and registration: Update your driver's license, vehicle registration, and other important documents with your new address.
By following this house moving checklist, you'll have a smoother and less stressful move. Remember to take your time and stay organized, and don't be afraid to ask for help from friends and family.
How To Select Professionals For Moving Your House?
Selecting the right professional house moving service is essential to ensuring a successful and stress-free move. Here are some key factors to consider when choosing a moving company:
License and Insurance: Ensure the moving company you choose is licensed and insured. This will provide protection for your belongings in case of any accidents or damages during the move.
Experience: If you are looking for an interstate furniture removalists company, choose a moving company with a proven track record and experience in handling moves like yours. Ask for references or check online reviews to get a better idea of the company's reputation.
Cost: Get quotes from several moving companies and compare the prices and services offered. Keep in mind that the lowest bid may not always be the best option.
Equipment and Staff: Make sure the moving company has the proper equipment and enough staff to handle your move efficiently and safely.
Communication: Choose a moving company with good communication skills. It's important to have clear and open communication with the movers throughout the moving process.
Availability: Check the availability of the moving company on the date you need to move. Make sure they can accommodate your schedule and timeline.
Services Offered: Consider the services offered by the moving company. Some companies offer packing and unpacking services and storage services, while others may only provide transportation.
By taking the time to evaluate these factors, you can select the right removalists for moving your house and ensure a smooth and stress-free move. Don't be afraid to ask questions and clarify any concerns you may have. Choosing the right moving company can make all the difference in your move.
Get Professional Help
Hiring professional removalists at Max Interstate Removalists for removal services is a smart choice for a stress-free move. Our experienced and skilled team of removalists uses the latest equipment and techniques to ensure the safe and efficient relocation of your belongings. With a focus on customer satisfaction, we provide a comprehensive range of removal services, tailored to meet your unique needs. Whether you're moving locally or long distance, trust Max Interstate Removalists for all your removal services and beyond. You can give us a call on 0450 606 563 to get your service booked today.